About Jennifer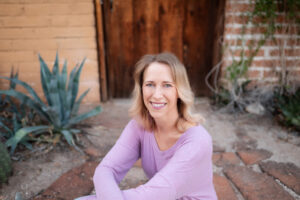 It was over 25 years ago when I decided to change the color in my bathroom. I stood in the hardware store staring at the color chips for hours before finally making a decision. I was so nervous about putting color on a wall. What if it didn't look good? What if I didn't like it? As soon as I started, all my fears disappeared and I've been painting ever since.
I love the way something as simple as a can of paint can completely transform a space. Not only in its physical appearance but also in bringing new life and energy to the entire room. A room can be made to look cozy and intimate or bright and spacious simply by changing the color of the walls, adding a decorative finish, or jazzing up some cabinetry.
I started Painted by Jennifer to step more into my passion for painting and decorative finishes while creating a life of freedom and flexibility. The best part of what I do is seeing the joy it brings when someone walks into a newly refreshed space. I've had clients tell me it's like coming home to a new house. That's why I love what I do.
​~Jennifer Gooch