A friend told me about Jennifer's painting business and so far she has painted my powder bath cabinet, my master bath cabinets and just finished a very large job transforming my 1993 yellowed white kitchen cabinets into what now look like brand new Pearl Gray with charcoal trim cabinets. She does an incredible job from start to finish. She is reliable - shows up when she says she will, does beautiful pristine work and cleans up immaculately when she leaves. On a scale of 10 she is a 10+.
~Judi Bost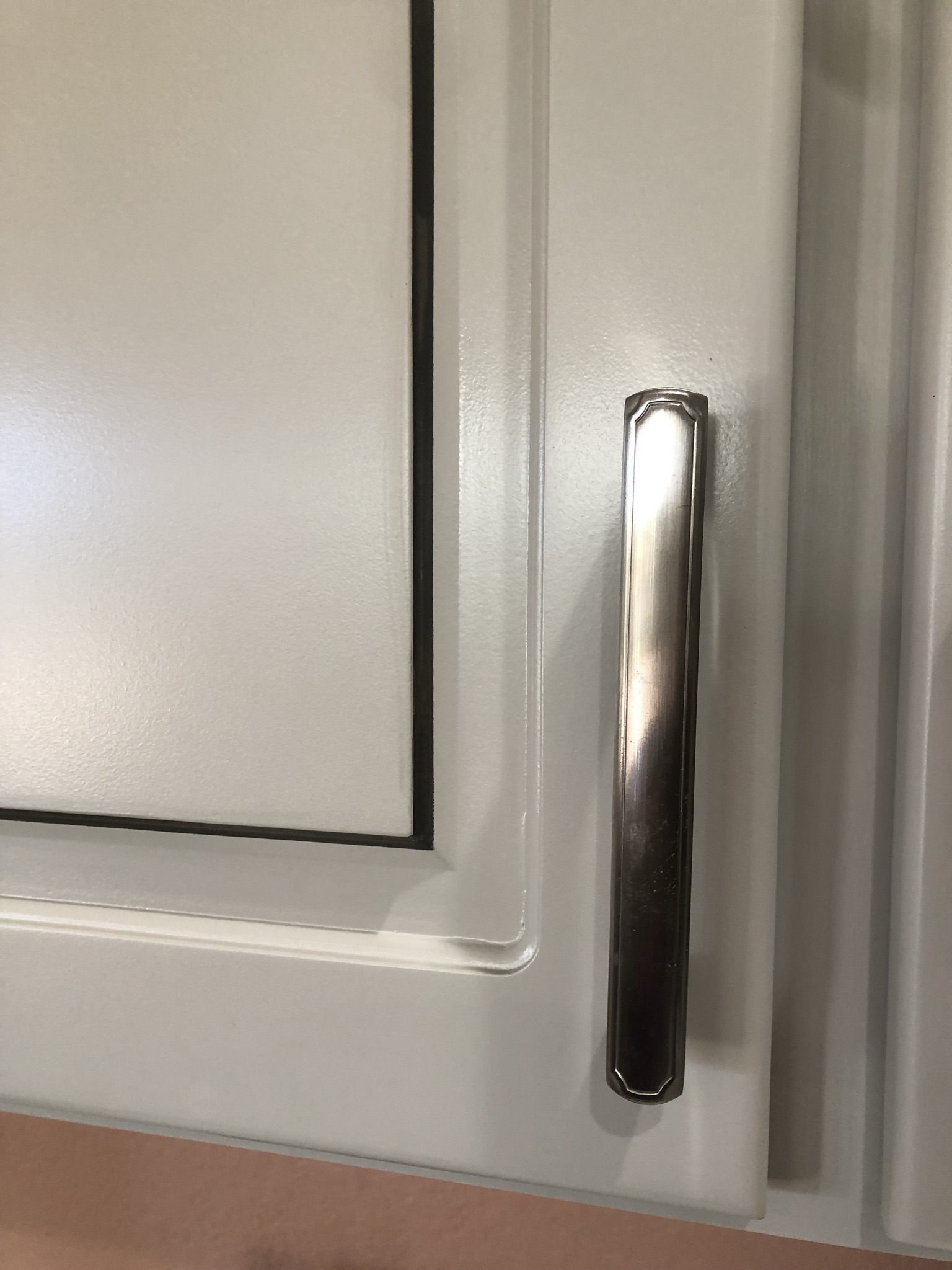 Jennifer did an amazing job painting our kitchen cabinets. She was helpful in selecting colors, was always punctual in getting back to us and the cabinets are beautiful. I would recommend her without hesitation. She is a perfectionist and talented painter.
~Mary Terch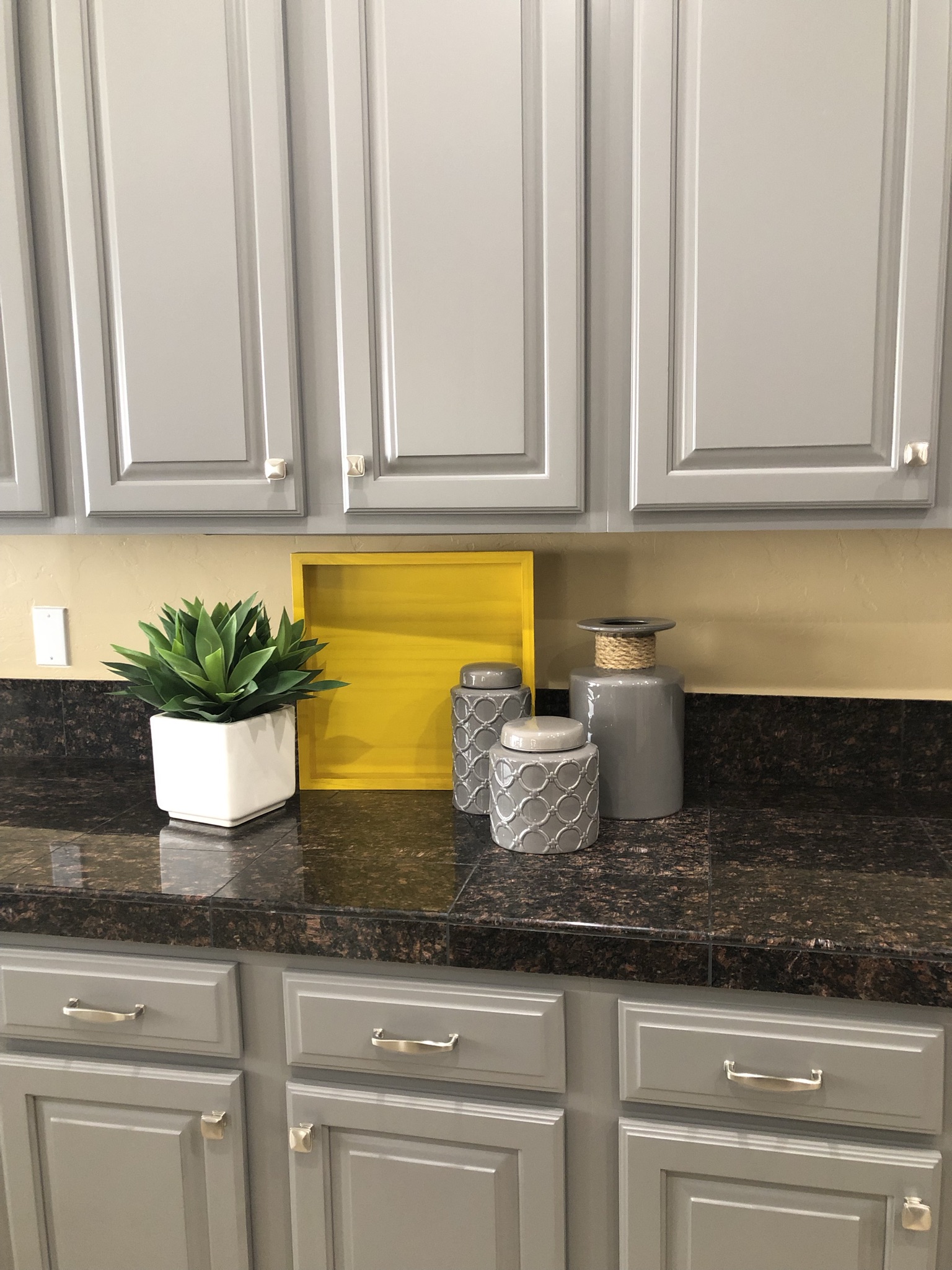 I recently purchased a home that was completely renovated...except for the kitchen and bathroom cabinets. Instead of incurring the expense of replacing them, I decided to have them painted. My realtor suggested I meet with Jennifer and it was one of the best decisions I made. Her professionalism, knowledge and attention to detail were evident from that first meeting to the time the project was complete. My cabinets are gorgeous to say the least!! I couldn't be happier and I would highly recommend Jennifer! My next project is a wall that's screaming for Jennifer's creative, artful and talented eye and technique!
~Beth Pieri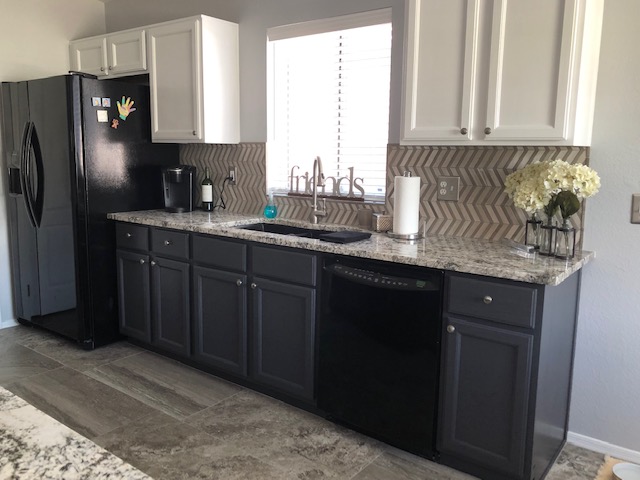 Jennifer was the ultimate professional, providing beautiful, creative ideas, as well as realistic timelines to which she could deliver. I found her style and approach to be completely collaborative and I love her creative energy. I would re-use Jennifer for any painting projects in my future, as she is simply the best!
~Kelsi Currier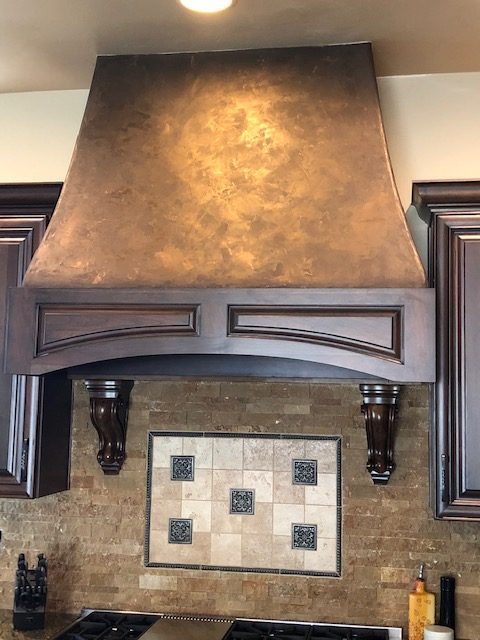 Working with Jennifer was a dream! I have a beautiful oak breakfast table with a leaf and wanted  it to match my new kitchen. Jennifer selected two paint colors for me to choose from. She picked up the table and gave me updates while she was working on it. She delivered the table within a very reasonable amount of  time  and now I have a gorgeous piece of furniture to use and admire. Painting  a piece of furniture is such a practical option. Thank you Jennifer!
~Mary Tosca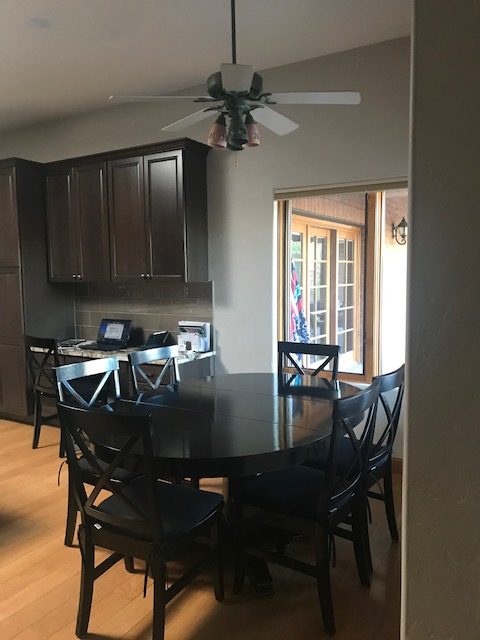 Jennifer's creativity and attention to detail are second to none. She changed my home office from chaos to calm with her color expertise and now it's my favorite room in the house! I am truly impressed and encourage anyone contemplating a change to meet with her and let her show you the possibilities!
~Amy Clemens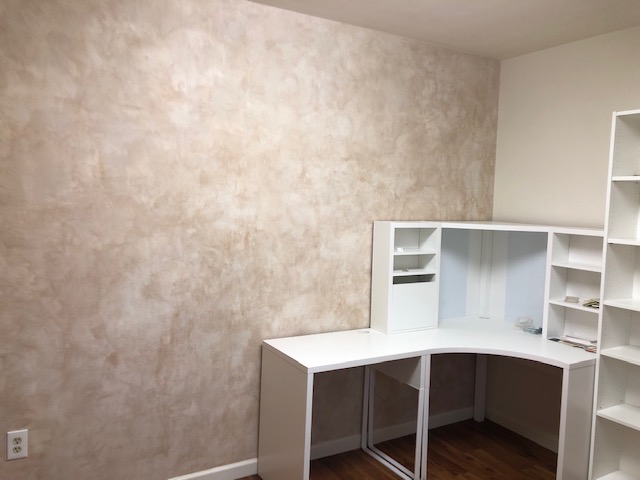 Jennifer was great to work with! We had her paint our bathroom vanity, which was over 25 years old. The vanity looks new now and matches our updated house decor. We are constantly getting compliments from friends and family on the work Jennifer did.
~Marcus Richter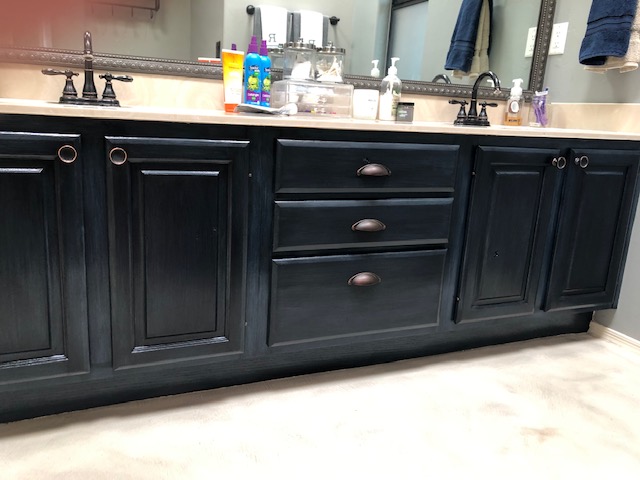 Jennifer painted my kitchen cabinets and I'm so thrilled with the result! It's like having a new kitchen without the hassle or expense. After helping me pick the perfect color, Jennifer went through a meticulous process to ensure a fantastic result that will last for years. She is so detail oriented - my cabinets are absolutely flawless. If you are looking to have cabinets or furniture repainted or interior walls, I highly recommend Jennifer. You won't be disappointed!
~Marie Gooch
We decided to sell our house and, according to our realtor, needed an update on our kitchen.  I  remembered a friend bragging to me about how amazing her cabinets looked after being painted by a gal she knew and I immediately called her for the number. Jennifer Gooch of Paint It, came to my house, gave me an estimate and after receiving two other quotes, we hired her. Her professionalism, promptness, and price were the winner.  Jennifer was on time, reliable, worked with our crazy schedule and did an impeccable job on the cabinets. They are like brand new pieces and the colors she helped me pick are perfect with my floors and counters.  I would highly recommend Jennifer to everyone I know.  She's amazing at what she does AND at a super fair price.
~Renee Deeter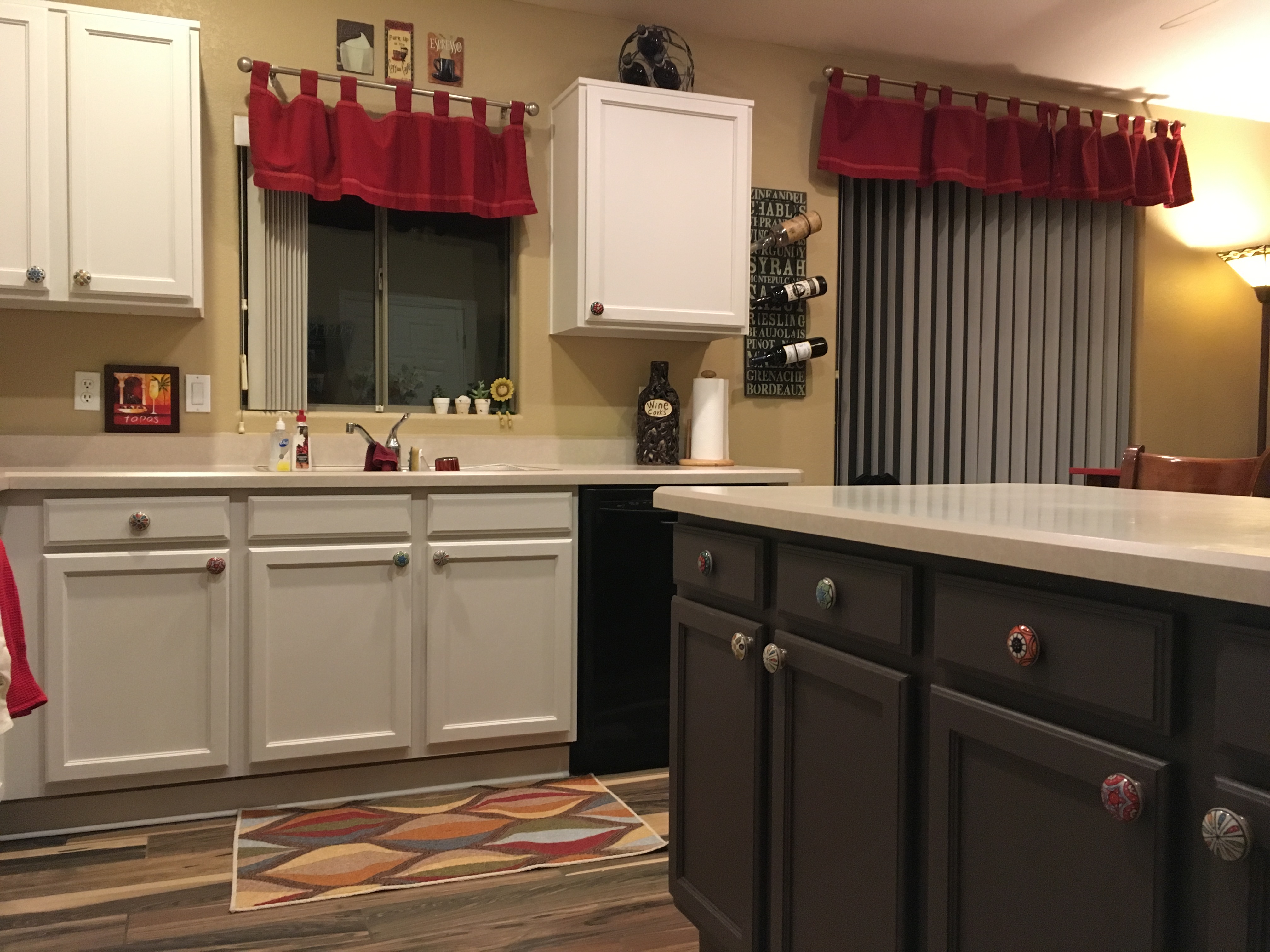 Jennifer takes her company "Paint It" to a new dimension when she uses her good eye and sense of style to take ho-hum cabinets to a new level! Using her care and expertise she transforms dated and often ugly cabinets into a thing of beauty. Jennifer saved one of my clients who tried to paint cabinets herself and botched the job badly just before we were putting her home on the market. Jennifer came to the rescue, matching paint colors perfectly and made the cabinets look flawless to the point that the kitchen cabinets turned out to be one of the reasons the buyer purchased the home! In another instance, she took a clients' dated cabinets at a home they had just purchased and refreshed them with a new color that made the kitchen pop and look modern and up to date. I am happy to refer Jennifer to all my clients, friends and family members. She is a professional who takes her work seriously and when her work is complete, you will have saved a ton of money refreshing cabinets rather than replacing them!
~Ann Gavlick